Admission/ Apply Now
Campus Community School Admissions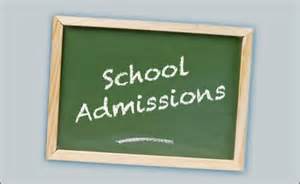 Campus Community School services grades Kindergarten through eighth grade. The open enrollment application period for the 2023 - 2024 school year begins on November 7, 2022 at 8:00 AM and closes on January 11, 2023 at 4:00 PM in the office, or 11:59PM online.  Any applications received during this time period will be included in our lottery.  Applications received after the deadline will go on a waiting list. 

A lottery will be held (Date TBD) for all of the applications recieved during the open enrollment period. Parents will be notified by February 28, 2023 of the lottery results.


Important Information:

- Enrollment is open to Delaware residents.

-Students must be enrolled in their home district prior to completing an application for a choice school.
- Students applying for Kindergarten must be 5 by 8/31/23.

- Any students currently on the 22-23 wait list, must reapply.  A new application is required for the 2023 - 2024 school year.

- Siblings of current students must apply during the open enrollment period to be included in the lottery.

- A separate application must be completed for each student interested in attending Campus Community School.


For additional details please download the Admissions Procedure Document. You can Apply using the link below.