Admission/ Apply Now
Campus Community School Admissions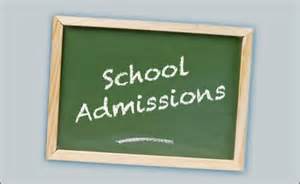 Campus Community School services grades Kindergarten through eighth grade. The open enrollment application period for the 2020 - 2021 school year begins on November 4, 2019 at 8:00 AM and closes on January 8, 2020 at 4:00 PM.  Any applications received during this time period will be included in our lottery.  Applications received after the deadline will go on a waiting list. 

A lottery will be held on Wednesday January 29th at 1:30pm for all of the applications recieved during the open enrollment period. Parents will be notified by February 28, 2020 of the lottery results.


Important Information:

- Enrollment is open to Delaware residents.

- Students applying for Kindergarten must be 5 by 8/31/20 and also register in their home district.

- Any students currently on the 19-20 wait list, must reapply.  A new application is required for the 2020 - 2021 school year.

- Siblings of current students must apply during the open enrollment period to be included in the lottery.

- A separate application must be completed for each student interested in attending Campus Community School.


For additional details please download the Admissions Procedure Document. You can Apply using the link below.